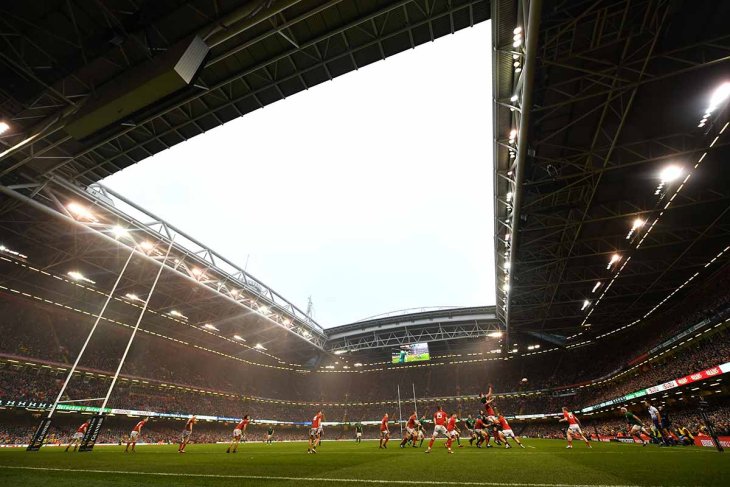 Wales clinched a first grand slam in seven years, while England soared in Dublin but stuttered in Cardiff. Read our review of the 2019 Six Nations here.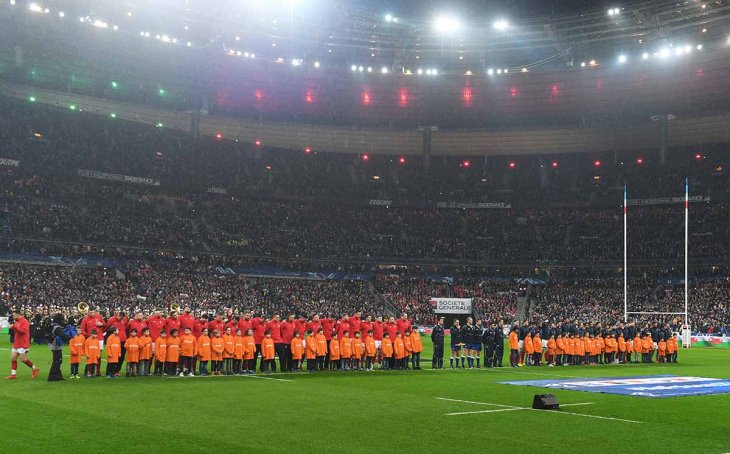 Are Wales the best team in the northern hemisphere? Do they play the best rugby? Do they have the best squad?
Even the most ardent Welsh supporter would be hard-pressed to answer "yes" to all three of those questions. Yet it matters not a jot, because throughout this Six Nations they have done exactly what was needed to win their third grand slam of the Warren Gatland era.
This was a championship won not by attacking flair. Astonishingly, the Welsh try tally of ten was the joint-lowest in the tournament, with only Italy failing to outscore the men in red.
Instead, it was clinched through defensive zeal and supreme execution of a game plan that has now guided them to 14 successive victories - their longest ever winning streak. Few of Gatland's team would be considered equals to the legendary Welsh sides of the 1970s, yet the current vintage have surpassed the winning records of their more illustrious forefathers.
Few seriously believed Wales were in the running for the title - never mind a grand slam - ahead of the tournament. And any who did believe it would surely have changed their minds by half-time at the Stade de France on the opening night of the 2019 Six Nations.
France were running rampant on a foul evening in Paris, racing to a 16-0 lead by the halfway mark. But the Welsh fought back, chipping away at the deficit, then clinching the most unlikely of victories courtesy of a George North interception try.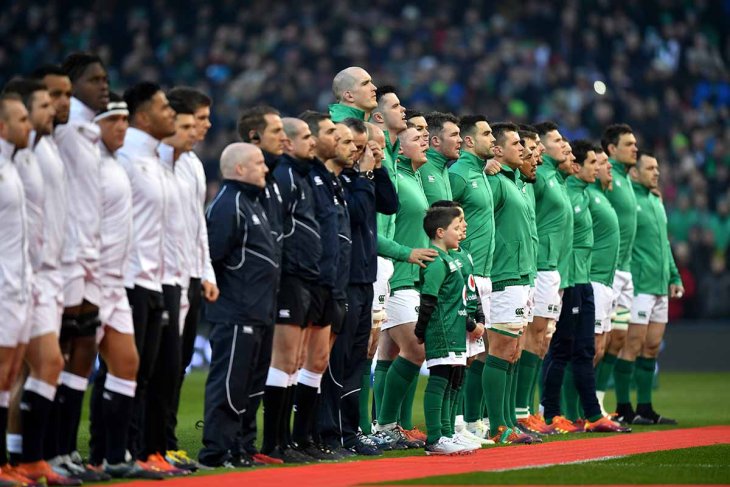 Yet their Parisian heroics went largely overlooked. Instead, all the attention focused on England, who inflicted a punishing defeat on an Ireland side chasing back-to-back grand slams and with a historic triumph over New Zealand fresh in the memory.
Despite being on the opening weekend, England's encounter with Ireland at the Aviva Stadium had been touted by many as the championship decider - whoever took the spoils on the day would surely go on to lift the trophy. England were so dominant in their 32-20 win that they were instantly made nailed-on favourites to win the Six Nations; the only question seemed to be whether or not they would win their own grand slam in the process.
Little had changed by the culmination of the second round of fixtures. England ran riot, scoring six tries - including a Jonny May hat trick - on their way to beating a beleaguered French side that never once looked like breaking their losing streak at Twickenham. They last tasted victory at HQ in a warm-up match for the 2007 World Cup.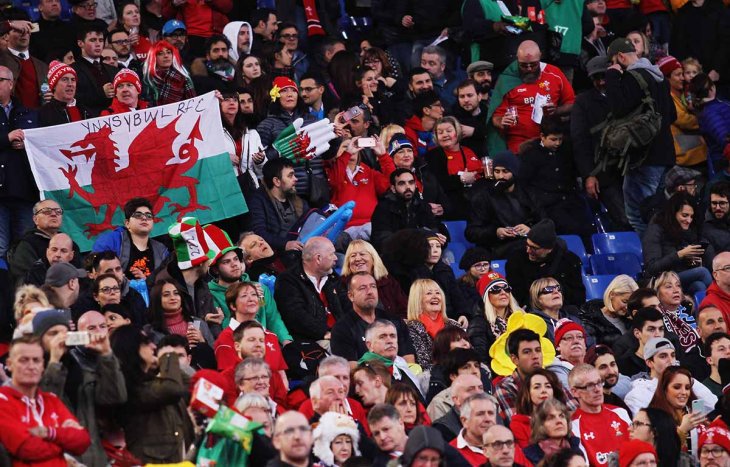 The previous day, in Rome, Wales had eked out a deeply uninspiring 26-15 win over an Italy side that are arguably the worst in the history of the tournament. The metronomic kicking of Dan Biggar ultimately guided the Welsh to a record-equalling 11th successive Test victory, but the idea that they were serious championship contenders still seemed optimistic at best. They would need to beat a rampant England in Cardiff in the third round, and few expected them to do so.
By half-time in the Welsh capital, everything appeared to be following that preordained script. Eddie Jones' side once again turned to the intelligent tactical kicking display that had worked so well against Ireland and France, and they duly opened up a 10-3 lead at the Principality Stadium.
But by the 56th minute, Wales had narrowed the deficit to a solitary point. A far cry from their swaggering performances over the first two rounds, there were clear signs that England were shaken; cracks were starting to show.
Those cracks were finally prised open after a gruelling 34-phase Welsh attack that ended with Cory Hill, the big second-row, crashing over from close range. It was the first time England had been on the rocks in the championship and they had no answer. When Wales wing Josh Adams out-jumped Elliot Daly to seal victory with a 77th minute try from a Dan Biggar cross-kick, the visitors looked shell-shocked.
Having flown under the radar up until that point, Wales suddenly found themselves two games away from a first grand slam in seven years.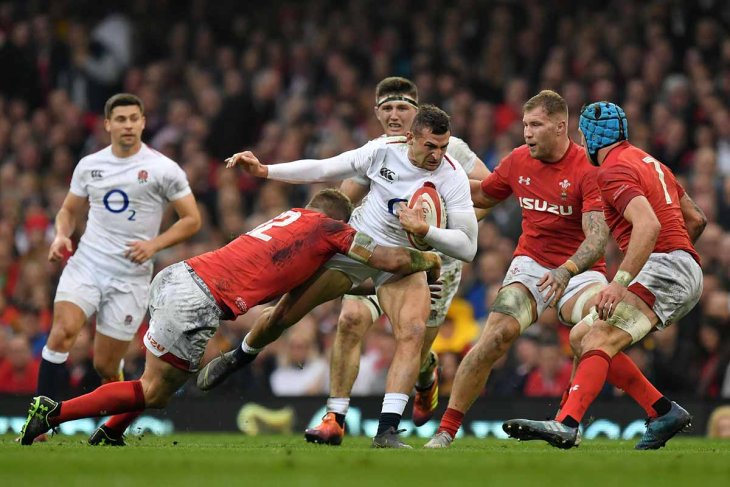 However, due to the complexities of the bonus point system, England still had a real chance of winning the tournament. If Wales slipped up away to Scotland or at home to Ireland, England knew that two more victories of their own would almost certainly be enough for them to top the table.
A tense encounter at Murrayfield lay in wait for the Welsh. The visitors opened up a 15-6 lead by half-time, but a barrage of second-half pressure brought Scotland back to within four points. As both sides traded - and missed - drop goals, Wales were finally able to close out a gruelling away win through Gareth Anscombe's late penalty. It may have been a game that rarely sparked into life, but for Wales it was simply a case of job done.
Meanwhile, England held up their end of the bargain in predictable fashion at home to Italy, who have never won a game at Twickenham. The visitors were well in the contest when Tommaso Allan's 13th-minute try levelled the scores at 7-7, but England crossed three more times before the first half was out - and added a further four times in the second half to romp home without ever really breaking a sweat. Talk of introducing relegation and promotion to the Six Nations has rarely been louder.
And so here we were, entering the final round of matches, with what was effectively a two-horse race. Wales needed victory at home to Ireland to clinch the grand slam; if they failed to do so, England would claim the title if they could see off the old enemy, Scotland, at Twickenham.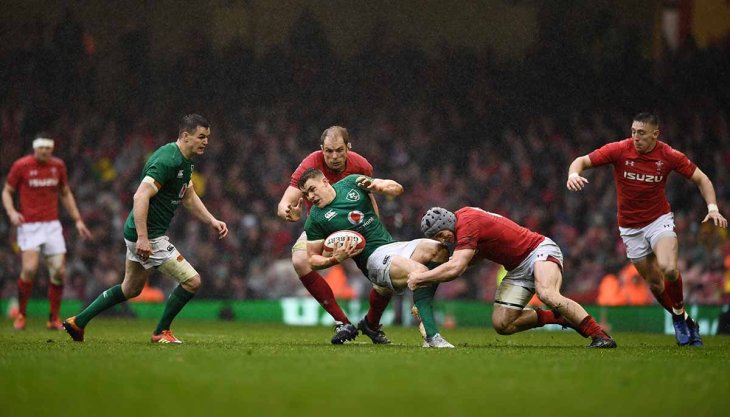 Only a truly improbable combination of results and winning margins would have allowed Ireland to top the table, after a disappointing championship that has prompted fears Joe Schmidt's men may have peaked too early with the World Cup on the horizon.
It was gearing up to be a ferociously tense - and intense - culmination to a gritty tournament. But just as Wales went about their job throughout this year's championship with a minimum of fuss or glamour, they dispatched Ireland with relative ease.
Hadleigh Parkes opened the scoring with a try after just 70 seconds; thereafter Gareth Anscombe simply kept the scoreboard ticking over with a succession of penalties. Ireland offered little in attack and would have been deservedly nilled were it not for Jordan Larmour's consolation try deep into extra time. Wales may have gotten into the knack of winning ugly, but any grand slam is a thing of beauty.
The Welsh victory meant England faced an unenviable dead rubber against Scotland. The pre-match talk had focused on typically inflammatory comments from Eddie Jones, the England head coach mocking Scotland's winless streak at Twickenham and promising an "explosion" from his team. But with the championship gone and the visitors shorn of a string of key players, there were fears that the final fixture of the 2019 Six Nations would be something of a damp squib.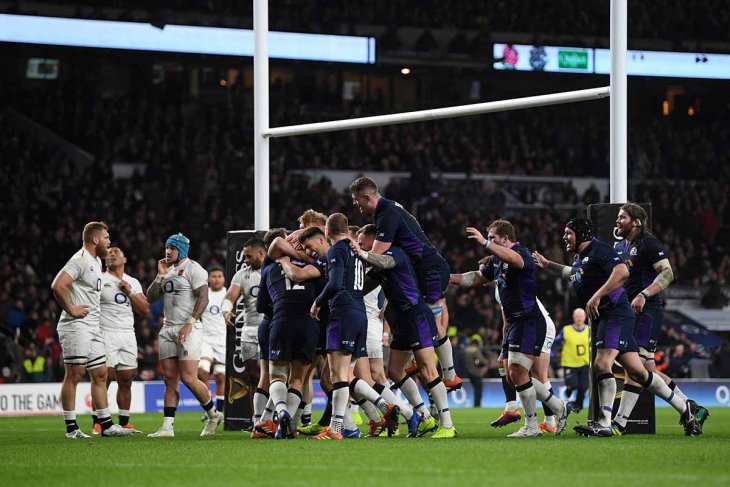 What followed was one of the most bizarre matches in the tournament's history. As promised, England duly exploded in storming to a 31-0 lead. Yet they also imploded, conceding an astonishing 38 unanswered points and requiring a last-minute converted try from replacement fly-half George Ford to salvage a draw.
Avoiding defeat did little to spare England's blushes. For all their undoubted qualities, they have developed a nasty habit of squandering leads - against South Africa last summer, and against Wales in this very championship. With no competitive matches left before they travel to Japan for the World Cup, England have little time to mend this gaping chink in their armour.
For Wales, this most understated of grand slams - in Warren Gatland's final Six Nations as the team's head coach - was the perfect World Cup preparation. Flying under the radar seems to suit them just fine.