On 16th June, Gullivers took a mass of enthusiastic cricket fans to Holland for an exciting ODI Series between England and The Netherlands.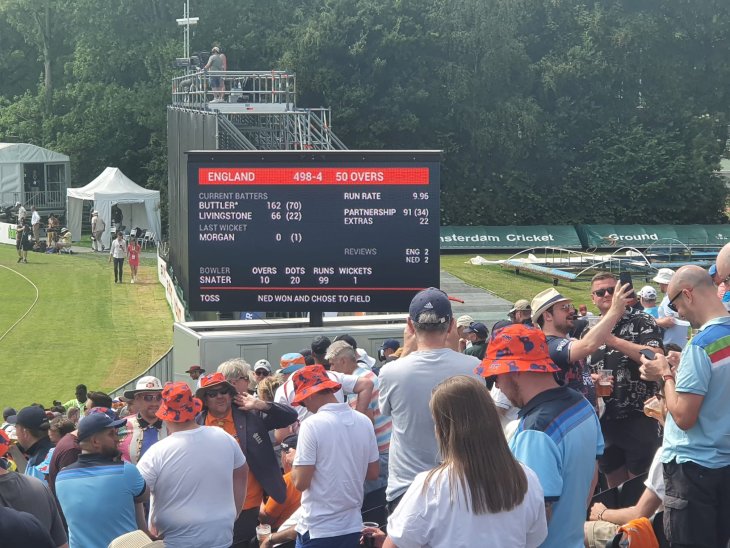 The atmosphere upon arriving in Amsterdam could not have been more electric. After a short, hassle-free journey to the continent, the contrast of stepping out into blistering heat from England's typical 'summer' climate, holiday mode was well-and-truly 'on', and our clients were ready to relax and enjoy a Series of exciting English cricket!
Fresh from our Welcome Drinks hosted on arrival day, our clients settled into their 1st Match Day in blistering heat, watching England play cricket with Gullivers. Having formed friendships and gotten to know the tour managers the night before, morale was high, and the atmosphere was buzzing. The day ended on a massive high with England putting 498 runs on the board, a record-breaking ODI total, with many noting that this was an experience they'll never forget!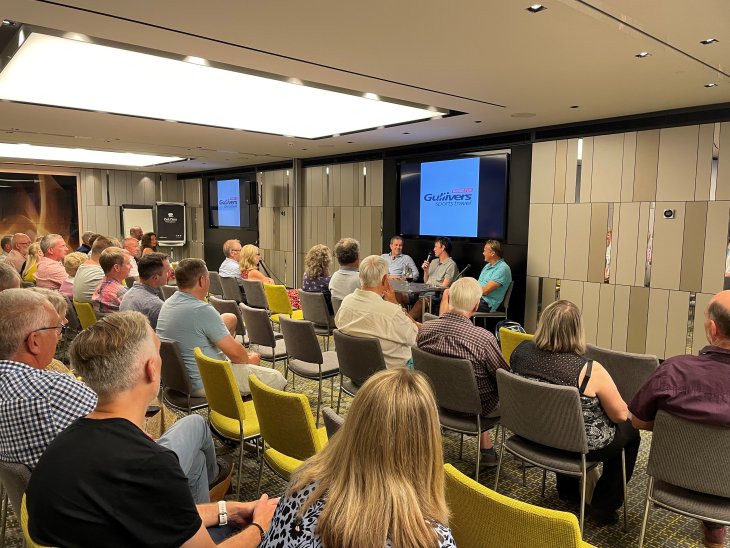 The next day was a day off for our favourite England players, but not for our fans! Having had the opportunity to explore Amsterdam and enjoy Holland at their own pace, the evening was overflowing with Cricket talk at our exclusive Forum hosted by David Kurk! David interviewed sports writer and journalist Tim Wigmore, and former Dutch Cricketer and Netherlands ODI Captain, Roland Lefebvre. Clients received exclusive insight from Tim, who offered his extensive knowledge, experience and unrivalled access into the game, giving our Clubhouse clients a really in-depth and detailed perspective on English cricket. Roland spoke about the challenges competing with big cricket nations, on and off the field, and offered his unique perspective what it is like to represent your country, and to captain your team in mammoth test matches and ODI's.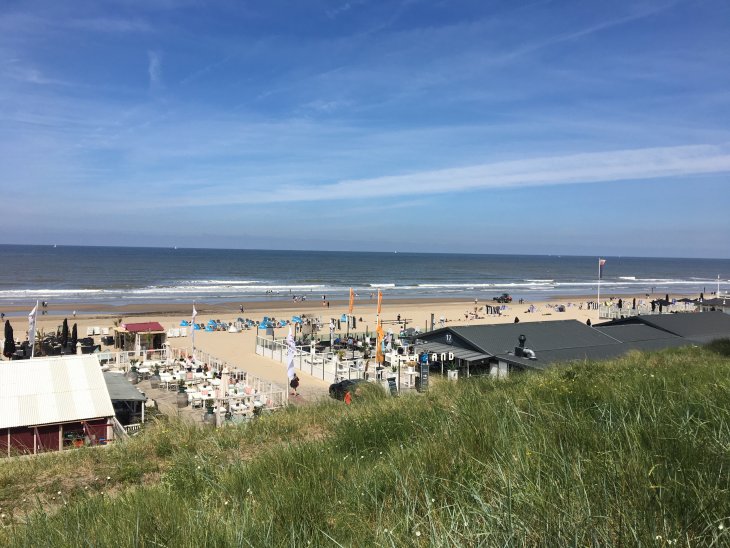 The 2nd match day was delayed by rain, but that didn't stop our fun! We took the time to set up and play our own game of cricket behind the stands whilst waiting for the professionals to return to the crease. We were delighted when our small game of cricket evolved, and suddenly, we had fans of all ages and nationalities joining in. from older English fans to young Dutch children, all wanting a go batting and bowling in our make-shift pitch.
For some guests it was time to say goodbye after four nights in the city, but for the fans remaining, they had another two days to enjoy at their leisure. With no cricket for two days everyone had the chance to explore, and with so much to see and do in Amsterdam, it was an unexpected highlight having a few days to enjoy at your own pace. Our guests and staff visited the beach in Zandvoort, took a little detour to the Grand Prix Circuit, and even went to the 'LOOKOUT' and took the plunge, deciding to swing over the edge of a building for un-rivalled views of Amsterdam. Others enjoyed the city safely from below, exploring the streets, shops and restaurants.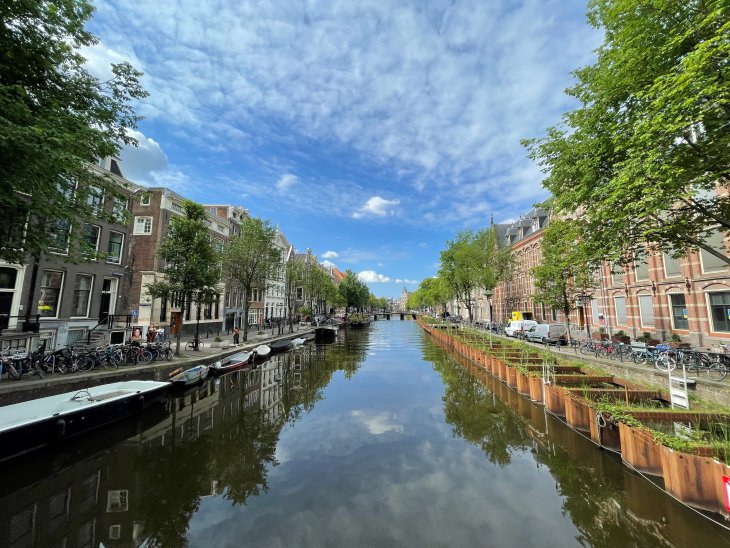 The 3rd match day was a clean sweep for England, winning the Series 3-0. With a reduced crowd, it was a more intimate test, and everyone relaxed in each other's company for their last day in the sun, watching their favourite sport and England taking the victory.
Gullivers enjoyed a fantastic tour witnessing history with our cricket fans - how's that for an experience! Spending a week with our amazing clients felt like one big family, and we can't wait to return to The Netherlands one day!
Join us for our next England cricket tour! Register for our newsletter and keep up-to-date with all the newest events and ticket releases by clicking here