About Wooden Spoon
Wooden Spoon, the children's charity of rugby was founded in 1983, since then the charity has been committed to enhancing the lives of groups of children and young people that are disadvantaged physically, mentally or socially living in communities across the UK and Ireland.
What makes Wooden Spoon unique is that it is a national charity with a local footprint.  The majority of fundraising comes from events organised by regional volunteers. And every penny raised in their local area is spent on life-changing projects in that area.
In fact, it is the development of the charity's regional network which has been a key pivot to the success and longevity of the charity and the relentless work of our regional committees and national staff has ensured millions of pounds have been raised to support children and young people living with disabilities or facing disadvantage.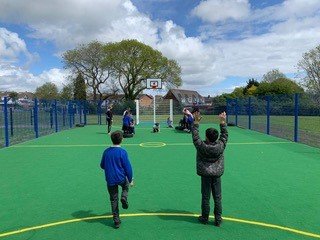 Our Vision
Through the power of rugby, every child and young person no matter what their background has access to the same opportunities.
Our Mission
To positively transform the lives of children and young people with disabilities or facing disadvantage across the UK and Ireland, through the power of rugby.
Our Values
Our rugby heritage drives our core values of Passion, Integrity, Teamwork and Fun.
PROJECTS
Creating positive futures through rugby.
Premiership Rugby HITZ programme
 Wooden Spoon has supported The HITZ education and training programme with an £80,000 grant.  The programme will engage disadvantaged young people aged 14 – 23 at Premiership rugby clubs across England, through to June 2022.
Wooden Spoon Multi-Sports Camps Project - Fylde Rugby Community Foundation
The Wooden Spoon Multi-Sport Camps for which Wooden Spoon will provide a grant of £12,960, is a 3-year project and will be targeted at socially disadvantaged children and children who are at risk of getting involved in criminal activities. The camps will provide positive and fun sports activities for 6 – 14 year olds in their school holidays, centred around Rugby Values of Teamwork, Respect, Enjoyment, Discipline and Sportsmanship. Click here to view more!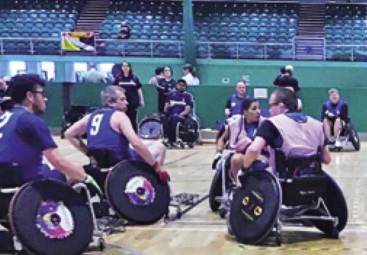 Wheelchair rugby for all
For children without a disability, getting them to play rugby can often be as simple as buying them a pair of rugby boots and taking them to your local club. For young people with disabilities, a specialist rugby wheelchair can cost upwards of £5,000, which can be a massive barrier in enabling them to play. A recent donation of £12,800 to Coventry Rugby Community Foundation has paid for three rugby wheelchairs giving 60 young people access to the game from special schools in the area.
Growing up with cerebral Palsy, George never imagined himself playing rugby. Then, by chance, he discovered wheelchair rugby and has never looked back.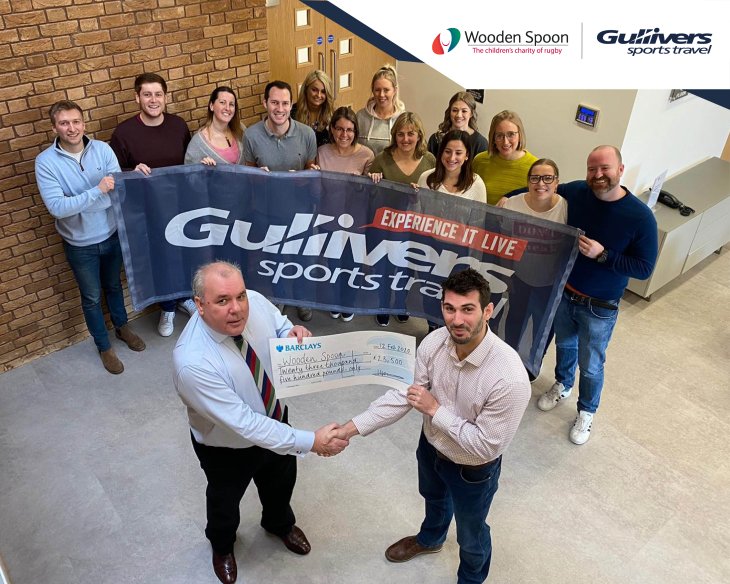 What does the future hold for Gullivers and Wooden Spoon?
Having worked closely with Wooden Spoon over the last three years during Lions, Six Nations and Rugby World Cup tours we were delighted to have presented a cheque signifying how we helped raise a whopping £23,500 for this fantastic charity in February 2020! We have some exciting future projects in the pipeline and cannot wait to continue raising money for so many life-changing projects. We'd like to thank all our travellers who have donated on tour and contributed to raising awareness for this fantastic cause.
As a company filled with passionate rugby fans, the Gullivers team are very pleased to work alongside a charity that raises so much money for such a great cause through using the values of the sport.